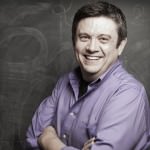 Winning formulas are hard to beat. After all, the old adage—"If it ain't broke, don't fix it"—seems to make tremendous sense. Why mess with something that works, right?
The way a church plans and conducts VBS often becomes a winning formula. Leaders spend years tweaking and polishing a process that finally seems perfected. Workers understand how it worked last year so there is little need for training, kids seem satisfied doing the same thing over and over, and parents are happy – all the ingredients for a successful week of VBS. Once a formula becomes tried and true there is typically great resistance to changing it.
One of the things of which I have been constantly reminded during my 11 years as LifeWay's VBS Ministry Specialist is how overwhelming resistance to change can be. There are churches attempting to conduct VBS the same way they did in 1957 and wondering why kids and families are no longer responding with the same enthusiasm as they once did. Actually, there are churches conducting VBS like they did in 2010 and wondering why the response is waning.
VBS is a ministry that must keep evolving—not the message, but the method. While the message must never change, the way we present the message must. This doesn't mean we have to reinvent the ministry every year, but we must be constantly looking for ways to refresh it. A VBS that is not refreshed often quickly becomes a complacent ministry. And once complacency becomes the norm, the ministry—even though it may still appear successful—is already dying.
Complacency stifles enthusiasm and creativity, and when this happens the ministry ceases to be inviting and engaging.
VBS must not be complacent.
Save