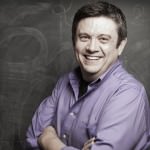 Space
Think differently. You do not have to do things the same way they've always been done.
A new set of eyes can be a valuable asset. Invite a friend who works in VBS at another church to tour your church and make recommendations for ways of utilizing space and resources.
Looks for ways to use the same space for multiple rotations or activities. Decorating fewer rooms and using them more often allows more resources to be dedicated to helping in other areas.
Answer the tough question: What has eternal value?
Utilize outside space. Remember tent revivals? Why not a tent VBS?
Utilize covered porches and pavilions.
Curriculum
Go for the middle ground by focusing on 3's-PreK and Grades 3-4 curriculum. Activities designed for these two age groups can typically be easily adapted for multiple ages.
Share curriculum with another church. It is important to clearly communicate that all teaching resources will be reused and should be kept in good condition for the next church.
Get your money's worth by using curriculum and resources to create a summer program that precedes or extends beyond the week of VBS.
Utilize resources for mission trips and community outreach ministries.
 Check out other Double Digit Ideas
here
.