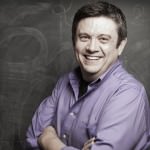 Enlistment continues to be one of the biggest challenges of VBS. The harvest is plentiful but the workers are few is an apt description for many VBS leaders.
Recently I had the opportunity to sit in on a training session led by LifeWay's Lead Kids Ministry Specialist Bill Emeott. Among other topics Bill shared the following 10 principles for worker enlistment.
Remember that God is in control.

Recruit with a vision, not just a job description.

Be enthusiastic about the job and the person being enlisted.

Organization is your friend – no one wants to be part of a mess.

Share the joy by delegating enlistment to others.

Use a job description that lets potential workers know all the duties and expectations.

Don't forget to enlist men.

Consider the buddy system. If someone is nervous about taking on a responsibility enlist two people to buddy up – especially if the two or already friends and have worked together on other projects.

Train workers and equip them with the resources needed to do the job.

Provide support and show appreciation.
Join the conversation: what is your best advice for enlistment?