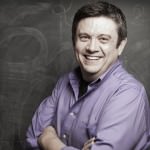 While September might not be the best time to recruit your complete roster of VBS workers, you just might be considering enlisting a few people to serve on the leadership team – especially if you want them to join you for Preview in January.
Here are six tips to help you get started.
Ask God to help you to find the right people to volunteer for the positions you need, and for you to recognize those people.
 Personally ask people to join the team. A personal invitation lets them know you truly value them and want their help.
Provide a job description so volunteers know what they are getting themselves into.
Provide needed training and resources.
Nothing can frustrate someone more than volunteering to help and then finding that the leader is unorganized and cannot tell them what needs to be done so stay organized.
When people choose to join you they typically have to give up free time and other opportunities. Let them know that you appreciate them and all their hard work.