Preview Destination Dig for Free!
It doesn't matter how large or how small your church is, whether you have 5, 50, or 500 kids.
You can do VBS and it's always worth it!
VBS brings energy to your church in a way nothing else can. It's fun for kids, and it's great for families. You'll see conversations about Jesus happen in a natural setting and hearts changed for an eternity. This year, as kids explore a world of Concrete & Cranes, they will learn to build their faith on Jesus.
Download a Free Sample of Destination Dig VBS. You'll get a first look at Bible study content for all ages and a sneak peek at Worship Rally. Sign up today!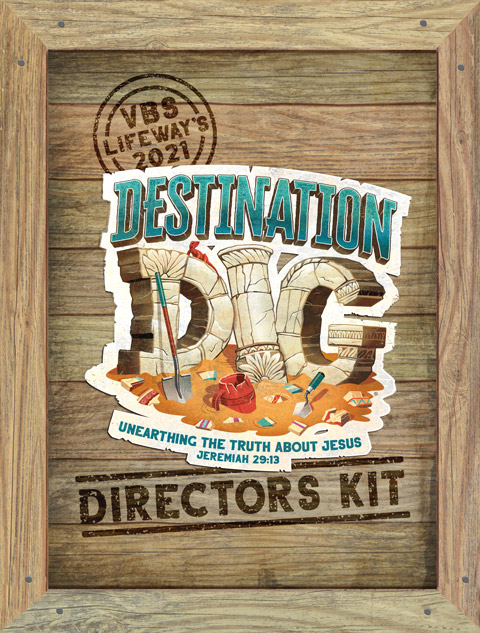 THE 2021 DIRECTORS KIT
IT'S PACKED WITH ALL THE ITEMS YOU NEED TO BEGIN PLANNING YOUR DESTINATION DIG VBS! VBS 2021 DIRECTORS CLUB
Are you a VBS Director? If so, you need to get in on the fun and join Lifeway's VBS Directors Club.
Gain access to exclusive Destination Dig content and more to help you plan your best VBS ever!