Custom VBS T-Shirt Order Form
Customize T-Shirt Order Form
Order 25 or more shirts with the same imprint for no set-up fee. Orders of less than 25 shirts will be charged an additional $35.00 set-up fee. Questions? Call (800) 443-8032.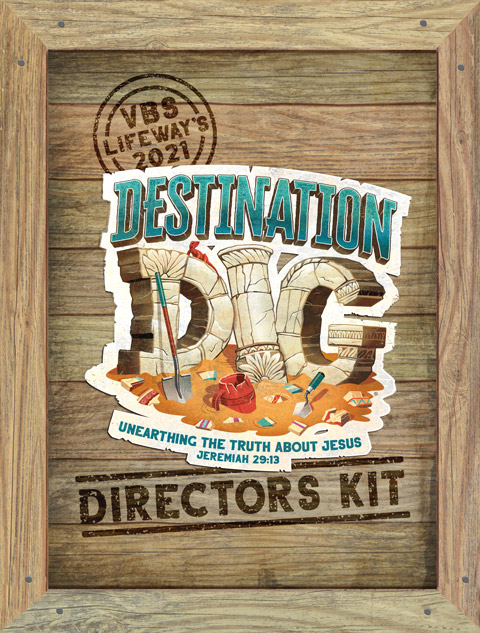 THE 2021 DIRECTORS KIT
IT'S PACKED WITH ALL THE ITEMS YOU NEED TO BEGIN PLANNING YOUR DESTINATION DIG VBS! VBS 2021 DIRECTORS CLUB
Are you a VBS Director? If so, you need to get in on the fun and join Lifeway's VBS Directors Club.
Gain access to exclusive Destination Dig content and more to help you plan your best VBS ever!