VBS Previews Are Going Digital!
LifeWay VBS Previews are a time for VBS leaders from all across the country to get a first look at the upcoming VBS, train their teams, and to be encouraged and inspired to make next summer their best VBS ever. The VBS 2021 Previews are going to be completely digital experiences. Without the cost of travel and hotels, and the cheaper individual ticket price, it's more affordable than ever to bring your whole team to get pumped up and excited about VBS 2021.
VBS 2021 Digital Previews feature:
Multiple attendance dates and times
Over 20 breakout sessions
Giveaways during the live event
And more!
Price: $49
VBS Previews 2021 Dates
(9:00 a.m.—12:30 p.m. CST)
(12:00 p.m.—3:30 p.m. CST)
(9:00 a.m.—12:30 p.m. CST)
(12:00 p.m.—3:30 p.m. CST)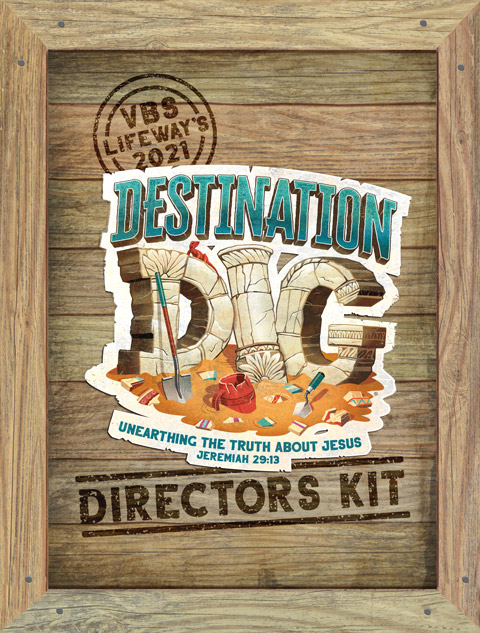 THE 2021 DIRECTORS KIT
IT'S PACKED WITH ALL THE ITEMS YOU NEED TO BEGIN PLANNING YOUR DESTINATION DIG VBS! VBS 2021 DIRECTORS CLUB
Are you a VBS Director? If so, you need to get in on the fun and join LifeWay's VBS Directors Club.
Gain access to exclusive Destination Dig content and more to help you plan your best VBS ever!