You're on your way to unearthing your best VBS ever!
Click the links below to preview a session from each age group.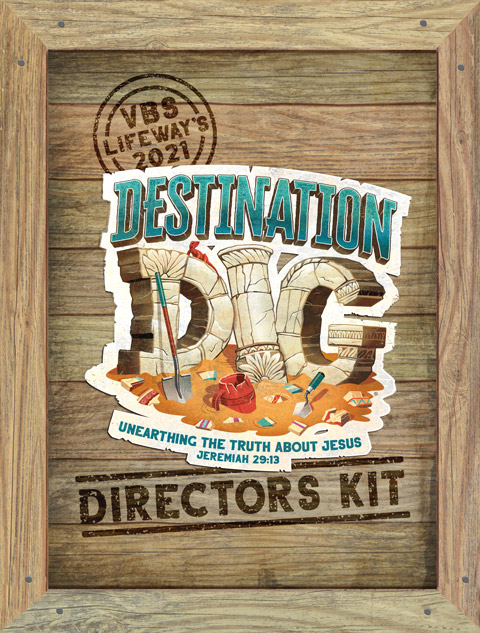 THE 2021 DIRECTORS KIT
IT'S PACKED WITH ALL THE ITEMS YOU NEED TO BEGIN PLANNING YOUR DESTINATION DIG VBS! VBS 2021 DIRECTORS CLUB
Are you a VBS Director? If so, you need to get in on the fun and join Lifeway's VBS Directors Club.
Gain access to exclusive Destination Dig content and more to help you plan your best VBS ever!