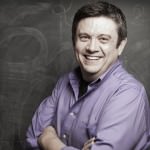 A statement we often hear from prospective VBS workers is they do not have the talent, skills, or time to create engaging decorations. They might volunteer to teach Bible study, missions, or crafts, but not if they are also expected to decorate.
Since you are most likely in the midst of recruiting workers, now is a good time to recruit a team to coordinate decorations for both the stage and classrooms. By letting potential teachers know there is a team who will either help or take responsibility for room decorations you just might enjoy more positive responses than negatives.
Before enlisting the team, create a budget and list of expectations. It is better to let the team know their boundaries upfront. Creative people – the folks you want on your decorations team – often struggle with knowing where and when to stop creating. We often have that challenge with our own team. They love creating, and for creatives there is always one more little addition needed to complete the masterpiece.
Here are some steps to consider:
Create a decorations budget and schedule.
Enlist a team leader.
Provide the leader with a copy of LifeWay's VBS 2016 Decorating Made Easy.
Secure work and storage space.
Work with the team leader to prioritize both a list of decorations and the rooms/spaces to be decorated.
Work with the team leader to recruit team members. The decorations team is a good place to involve teens and adults who might not be available to help during the actual week of VBS. Since this team spends a lot of time together considering inviting new and prospective church members who are not yet tied to other ministry areas. They will have a wonderful opportunity to build friendships that will tie them to other people and ministry opportunities.
Give the team both responsibility and authority. Then get out of their way. The last things a group of creatives want is someone questioning every decision.