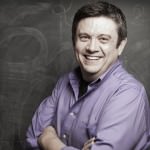 While it is somewhat sad we must have a special day or week to remind us to give thanks, Thanksgiving does give us the perfect opportunity to right the wrong of not previously saying thank you to those who helped make VBS 2015 possible.
During this week of thanksgiving carve out a few moments to:
Express thanks for the ministry of VBS and for Mrs. Virginia Hawes who started it all in 1898 by responding to God's call to reach the unchurched children of New York's east side.
Express thanks for the millions of lives that have been transformed as a result of the gospel being proclaimed through VBS.
Express thanks for the VBS ministry of your church and for those who came before you (the great cloud of witnesses) to begin the ministry.
Expresses thanks for the workers who give their time, the financially faithful who give their offerings, and the congregation that gives it's blessing for the ministry of VBS to continue.
Express thanks for the boys and girls, teens, and adults who will hear the message of Jesus Christ – possibly for the first time – this summer.
Express thanks that God has called you to be part of something much bigger than yourself and that you too are privilege to be part of the legacy of VBS.
Express thanks that God is in control of VBS, and that while the task might sometimes seem overwhelming, He will provide for all your needs.
If you have not already done so, this week would be a great time to write a short note of thanks to the families who attended, the volunteers who gave their time, and the pastor and staff who supported VBS 2015.
And before I too miss this opportunity – thank you for all you do to proclaim the Good News of Jesus Christ through Vacation Bible School and Backyard Kids Clubs. Thank you for choosing and supporting LifeWay's VBS resources. And, last best definitely not least, thank you for the prayers, words of encouragement, and friendship you share with LifeWay's VBS team. You are a tremendous blessing.
Next week's Monday Morning Checklist – Order Your Starter Kits