Music Matters: How VBS Songs Help Kids Learn Biblical Truth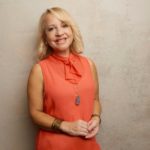 by: Jana Magruder
Director of Lifeway Kids
Most of us know that learning something accompanied by a melody will help us remember that concept.  Think back to younger years and chances are, a familiar tune helped you learn the ABC's. And if you close your eyes, you'll remember that same little song is also the tune of a familiar nursery rhyme, "Twinkle Twinkle Little Star," which most anyone can remember the words of today. There are countless examples of how music has helped us learn and memorize important things in our lives—from the ABC's to math formulas, from the "Star Spangled Banner" to that VeggieTales opening song!  Whatever it may be, music helps us memorize, but more importantly, it helps make a memory.
This is precisely why our VBS team puts so much effort into making VBS songs biblically-sound, full of teaching truths, and without a doubt fun and memorable.  For example, the 2018 VBS theme song "Game On" included the lyrics:
"His divine power has given us everything required for life and godliness through the knowledge of him who called us by  his own glory and goodness."
You may or may not know that this particular section of the song is straight up Scripture (2 Peter 1:3) and anchors the entire message for Game On!™ VBS! The millions of kids, students, and adults who learned that song now know that "gearing up for life's big game" comes from the divine power of Jesus who has given us all we need for life. That's a big concept, but it's easily learned through the power of song. If you were at a Game On! VBS last summer, I bet you are singing it right now!
Crafting these songs together each year is no easy task, but it sure does help to live in Nashville, TN! We are so fortunate to work with world-class songwriters, producers, and musicians who call Music City their home.  In fact, Lifeway VBS regularly makes the top 20 on the Billboard charts for Kids Music. It's interesting to note that this includes ALL kids music—not just Christian music. It's a huge honor to be able to serve so many listeners with biblically-sound and amazingly fun songs each year.  These songs are catchy to sing and move around to, but more importantly, they are valuable tools to help kids of all ages memorize Scripture and learn about God's love.
Each year, our team hears testimonies from teenagers and young adults who say that a VBS song they learned as a child helped them recall Scripture they needed at the right time for a situation in life. Stories like these help us know that when it comes to VBS, music matters. While the songs may get stuck in your head to the point of delirium, God can use them in a powerful way to help all of us learn His Word in a fun and exciting way! So keep singing, keep learning!
By the way, you're going to LOVE the songs for In the Wild™ this summer. They're incredibly catchy and underscore each day's Bible truth to help kids understand who Jesus is, why He came, and why that matters. That's something we want to drill down deep into kids' hearts and minds so that they can carry it with them all the days of their lives. If you haven't already picked up your In the Wild music resources, you may preview all of the songs on our VBS website HERE.