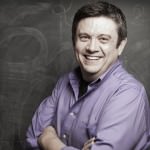 Now that we have all had time to celebrate the Christmas and New Year's holidays it's time to jump into preparing for VBS 2017.
You may have noticed I took a few weeks off from posting. History has taught me that for some strange reason the many thousands of followers of this blog tend to have other things on their minds between mid-November and mid-January. Just can not imagine why? But now that most of the Christmas decorations are back in storage and January is in full swing, Vacation Bible School is once again front and center.
Last week I had the privilege of starting the new year with over 1,000 VBS leaders from across the U.S. If you didn't already know it, VBS Preview Guests are awesome! They proved that eight inches of snow and ice, and single digit temps, couldn't keep them away. Galactic Starveyors was on their mind and we had a blast – preparing for VBS and playing in the snow – at Ridgecrest Conference Center in Black Mountain, North Carolina.
VBS 2017 is my 11th season as LifeWay's VBS Ministry Specialist. These 11 years have been an extreme honor and blessing. In preparation for last week's Preview I attempted to create a presentation titled, "11 Things I Have Learned in 11 Years as Your VBS Partner." The challenge came when the list of 11 topics quickly turned into 17, and then 22.
Beginning tomorrow, and continuing over the next few weeks, I want to share what I have learned with you. You will not necessarily discover anything new or earth shattering – you have read it all in this blog before – but hopefully you will be reminded of some basic truths that we as VBS and church leaders can not afford to forget or overlook.
By the way, if you have not already done so, you need to go to LifeWay's VBS Facebook page and check out the live stream of last Friday's VBS Preview Family Experience. Over 200,000 people have already watched at least a portion of the event. I heard a rumor there just might be another live stream event this Friday – so stay tuned.
Until tomorrow – may God richly bless the work of your hands.