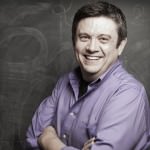 Make prayer the foundation of your strategy.
Keep evangelism and the presentation of the gospel the primary focus.
Start planning earlier than you think you need to.
Dream the impossible and then find a way to make it possible.
Make VBS an all-church event. Not just a kids ministry event.
Enlist a top-notch leadership team and empower them to do the work.
Delegate more than you want to.
Make organization your best friend.
Train every worker – no matter how many years of experience he or she might have.
Make plans for continued connections (follow up) from the very beginning.
Enlist people to a cause instead of a job.
Enlist people based on their interests, skills, and passions instead of enlisting to fill holes.
Make sure your workers know they are appreciated and highly valued.
Have more than adequate supplies and resources on hand.
Communicate. Communicate. Communicate.
Do something new and unexpected each year. Create anticipation.
Create a fun family experience that involves every member of the family.
Be proactive instead of reactive. Make sure everyone knows how to respond to an emergency before it happens.
Make worship rally a fun and high-energy experience.
Create an uncomplicated and stress-free dismissal process.
Bonus Secret: Attend a LifeWay Preview January 2017.