We have received several requests to see pictures of the submarine used for the VBS 2016 Worship Rally Videos as well as the stage set for the VBS16 Preview. Here's a behind-the-scenes look.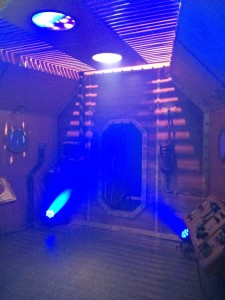 You want to see more? Check out this video from our own team member Isaac MOV_2965
I regret we do not have plans for this set. It was a design-as-you-build project – which means the plans are in the heads of our designers and builders and not on paper.