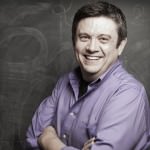 Have you ever thought how wonderful being a VBS director would be except for that little part of the job called enlistment? Truth is, enlistment is not a "little part of the job." Enlistment is a BIG part of the job and will make or break the success of the VBS experience for everyone involved.
If you have potential workers eagerly lining up then count yourself blessed. Actually, blessed beyond blessed if there is such a state of existence. The pond may be full of potential worker fish, but for many VBS leaders the fish are playing hard to catch or the pond just seems to be shrinking.
As you prepare to dive in your worker pond for VBS 2016 consider these ten guidelines:
Pray specifically for each position and person before starting the enlistment process.
Establish enrollment goals and the ratio of workers needed before starting the enlistment process.
Start early. For some workers today is already too late so don't wait another week to get started.
Share enlistment responsibilities with other VBS leaders. Enlist your core leadership team and then assign each of them the responsibility of enlisting others.
Pick the best person for each job. Match spiritual gifts, skills, temperament and physical ability to each job.
Make personal contacts instead of blanket appeals.
Utilize new members who are not already involved. VBS is a great opportunity for new members to get their feet wet with a limited-time responsibility. Chances are you have a diamond just waiting to be discovered.
Find a job for people who will only be available one or two days during the VBS week, or who will only be available one hour during the VBS day. Also, enlist people who will not be available during the VBS week to help with publicity, craft preparations, and continued connections following VBS.
Provide a written job description for each position. People want to know what you are really asking them to do before they say yes.
Provide training and help workers understand the importance of attending training and preparation sessions. Provide childcare for workers during all training and preparation sessions.
Now dive in! There are more worker fish in the pond than you realize.