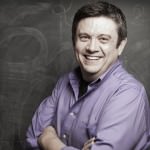 December 1 is a big day for LifeWay's VBS team. It is the culmination of 18 months of planning, creating, writing, editing, and preparing curriculum and resources for VBS 2016.
December 1 is the day all Submerged resources – with the exception of Spanish and Backyard Kids Club resources – should be in the warehouse and ready for shipping. You may have noticed I used the word "should." There are always exceptions, but for the most part VBS 2016 resources are already in the warehouse ready to be shipped to an address near you. Better yet, to your address!
A great place to start is with the starter kits:
Jump Start Kit (for pastors and directors)
005732913 – $34.99
Preschool Starter Kit (Babies – Kindergarten)
005734621 – $99.99
Kids Starter Kit (Grades 1 – 6)
005732173 – $99.99
Student Starter Kit (Grades 7 – 12)
005734661 – $23.99
Adult Starter Kit
005732140 – $23.99
Spanish Starter Kit (Preschool & Kids, available in January)
005738195 – $69.99
Worship Rally Pack
005734660 – $41.99
To learn more or to place your order go to lifeway.com/vbs. Click on the Shop tab at the top.
Next week's Monday Morning Checklist – Plan January Publicity Campaign