Frequently Asked Questions About Lifeway's VBS
Lifeway's VBS team receives thousands of questions each year through phone calls, letters, e-mail, this blog, and the "contact us section" of lifeway.com/vbs. Here are a few of the most popular.
Where can I get VBS training?   ANS: There is a wealth of training opportunities – both live and online – for Lifeway's VBS. Preview events are held in North Carolina, Texas, and Tennessee each January. Learn more by going to lifeway.com/vbs and click on the "Events" tab at the top. There are also hundreds of live – and free – training events sponsored by state and local Southern Baptist associational training teams. You can learn more by contacting the Baptist Convention in your state or the office of a Southern Baptist association in your area. While sponsored by Southern Baptists, most of these regional events are open to anyone who wishes to attend. For online training check out ministrygrid.com/web/vbs. Training plans for use by individual churches are included in the annual Administrative Guide for Directors.
When will next year's VBS theme be announced?   ANS: Themes are announced right here the first Monday of June.
What decorations that we have this year for VBS should I save for next year? ANS: One of the reasons we announce the theme in early June is to give churches an opportunity to learn what decorations should be saved. The early theme announcement also gives VBS leaders an opportunity to shop end-of-season sales. For example, in the past few days I have found some great decorations (sea creatures) that will be perfect for Submerged.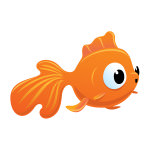 Is it OK to duplicate the Preschool or Children's Music CD? ANS: No. CD's are copyrighted. Duplicating CD's deprives the song writers and musicians who perform the songs of their income.
How can I get resources from previous year's VBS? ANS: Resources are in print from December to August only, or until supplies are depleted. After August the best way to get resources from a previous year is to ask VBS leaders from other churches. Many VBS leaders tend to save resources and decorations and are usually happy to share.
What happens to VBS resources left in the warehouse after August? ANS: We have a wonderful relationship with Samaritan's Purse who picks up the resources and uses them in conjunction with their Operation Christmas Child ministry.